About Cristian Bucur,
Photographer in Tokyo Metropolitan Area
I am a relentless person, passionate photographer specializing in being not specialized, dog lover and cyclist enthusiast, husband. I am currently living together with my lovely wife in the outskirts of Tokyo Metropolitan Area.
My love of photography dates back to a single waggish moment in Romania in 2009. This was when a friend "photobombed" me, in what was for me then, an otherwise 'perfect' image. This impelled me to study and use Photoshop in order to remove my friend from the picture. No offense to my friend, it was just a reflection of my obsession with wanting things to be 'just right'.
From this banal origin began my fascination with the idea of crafting perfect photographs – with or without Photoshop; experience had thought me that is best to obtain the best results in camera. Yet passion without knowledge just leads to artistic frustration and angst. So patiently, and systematically I refined my understanding of how to create and capture the meaning, impression and feelings I wanted these images to convey. On 16th December 2016 I proudly graduated from the New York Institute of Photography's "The Complete Course in Professional Photography, and embarked on my journey. Ever since, grappling with the beautiful, intricate dynamics between subjects, composition, perspectives and lighting, has been a source of growth and wonder for me. It drives me, and hopefully speaks to you also through my photographs.
They say "If You Love What You Do, You'll Never Work A Day In Your Life." This quote describes accurately how I feel every time I touch my camera, my studio lighting and every bit of equipment in general. Having photos to download on the computer, the entire process of selecting the best photos, developing the raw files, gives me great satisfaction. Of course, crème de la crème is when I receive "thank you" messages from clients who have seen the photographs I made for them, or recommendations from previous clients. It is s such an immense reward.

Probably you are asking if becoming a photographer is what I have prepared and schooled for… you might have guessed already. The answer is no, not even close. I actually have two bachelors degrees after being student of Faculty Of Law and Faculty Of Agro-Tourism And Management.
Why I love Portraiture, Events, Headshots and Pets Photography
Since the beginning I have photographed everything in front of my camera, from insects to landscapes, step by step graduating to event and family portraits. Nowadays instances where people are genuine(due to our society limitations) are limited but when most people are put in front of a camera, situation changes dramatically and they release true themselves: shy, gentle, or fearful they won't look good. Portrait photography for me is the ultimate way to be able to "know" someone, and make his soul's radiography.
I have always considered that a skilled photographer can take on any genres of photography as long as they are intertwined. For example, after photographing the first family event, I was sure I was ready to photograph any corporate events although the "feeling" and aim is set apart from one another and I fully understand it. I've been working 6 days a week in a suit, in the baking system. I guess no one wants to see a crying CEO in front of a crowd, but a mother seeing her daughter getting married. 😉
Being a photographer that continuously develops his skills, I like to believe that I specialize in being not specialized. One of the latest addition to my skills is to photograph pets and people in studio.

Being a dog "owner" gives me an insight of how to work with dogs and regardless of their size, all dogs behave in very similar ways. Don't think I only limit myself to photograph dogs, because the list wouldn't be even nearly complete. Snake, Budgerigar, rabbit, are also animals that I have successfully photographed in studio like environment and I am looking forward to grow the list.

Until 2020th, I have never done studio work specifically for headshots portraiture. I am always trying to challenge myself and headshots was one way to learn and achieve more experience and knowledge as a photographer. Having to work with various light modifiers, reflecting surfaces, was yet something to conquer. Unlike any there genres I shoot, studio work allows me compete control of what happens with the lights and shadows I capture.
Moving in Japan in 2019th (read here what I have done during the first month), I have discovered yet another genre of photography, vacation photography, where clients are tourists visiting Japan. If you think this is boring, trust me, you couldn't be more wrong. Every time I fall in love with the reactions I can capture during photoshoots when people are naturally being impressed at various tourist sites all over Tokyo; the one thing I am hoping to keep alive in myself: to keep being a tourist and the happiness that comes along.
Having taken thousands of photos all over the world, I am currently based in Yokohama (Tokyo area), Japan. If you also feel a compelling passion to have your own perfect images, be it a family photo session, portrait, a christening, a business presentation let's collaborate on your dream.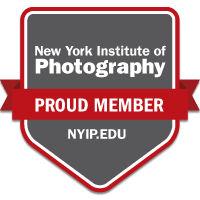 Worked for:
Finnish Embassy in Seoul, published here.
Swedish Chamber of Commerce in South Korea
Kidde Fire Systems
The Seoul Real Estate
Urban Land Korea Institute
Go ahead and have a look on my blog here and read about my photography stories.


I'm going to answer the question from the very beginning. This is a question to which most people(including me) would have answered until last weekend with a big smiling face saying a big NO. Yet, nature has its own way to spice things up from time to time. Luckily for me, I am a photographer […]
Last Thursday, on the 13th of February, I was the official photographer covering the event for the debut show of Catherine Forte in downtown Tokyo in a cozy and interesting venue named Mame Romantic (Haretara Sora ni Mame Maite). The venue is quite hard to find if Japanese language is a barrier (it is for […]