About Cristian Bucur,
Photographer in Tokyo Metropolitan Area
My love of photography dates back to a single waggish moment in Romania in 2009. This was when a friend "photobombed" me, in what was for me then, an otherwise 'perfect' image. This impelled me to study and use Photoshop in order to remove my friend from the picture. No offense to my friend, it was just a reflection of my obsession with wanting things to be 'just right'.
From this banal origin began my fascination with the idea of crafting perfect photographs – with or without Photoshop. Yet passion without knowledge just leads to artistic frustration and angst. So patiently, and systematically I refined my understanding of how to create and capture the meaning, impression and feelings I wanted these images to convey. On 16th December 2016 I proudly graduated from the New York Institute of Photography's "The Complete Course in Professional Photography, and embarked on my journey. Ever since, grappling with the beautiful, intricate dynamics between subjects, composition, perspectives and lighting has been a source of growth and wonder for me. It drives me, and hopefully speaks to you also through my photographs.
Having taken thousands of photos all over the world, I am currently based in Yokohama (Tokyo area), Japan. If you also feel a compelling passion to have your own perfect images, be it a family photo session, portrait, a christening, a business presentation let's collaborate on your dream.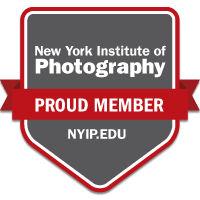 Worked for:
Finnish Embassy in Seoul, published here.
Swedish Chamber of Commerce in South Korea
Kidde Fire Systems
The Seoul Real Estate
Urban Land Korea Institute